I love origami! It amuses me that such a simple act as paper folding can create something mind-blowing. I'm of course referring to those origami masters who take paper, fold it, and bring it to another dimension, making us simpletons feel rather simple. If you've been researching what you can do with origami then you know that it is not only to create paper animals to amuse little kids or things you can hang on to a mobile or to pass time in case you're bored in a meeting or in chemistry (although that's practically what I use it for ;p).
Here, let me first intimidate you with this awesome art I found on etsy.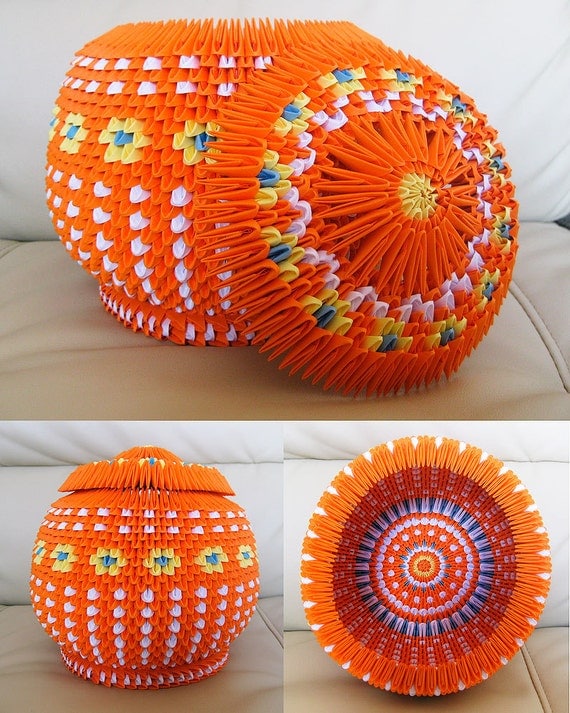 So yah, we are not going to do that. Like I said origami can be turned into something mind-blowing but you don't have to be an expert to do that. What we are going to do is something simpler but still as functional and flexible enough so you can create your own design. Let me first show you ze end product of my little project.